Welcome to Southwest DC
Brought to you by The Southwest Neighborhood Assembly
The Southwester
The online addition of our newspaper. Serving the waterfront communities of Southwest and Navy Yard.
SW Neighborhood Guide
On this site we report activities that are available now and activities to enjoy when the All-Clear Message comes.
Friends of Southwest Stepping Up
SWNA Task Forces
The SWNA task forces focus on education, health and welfare, recreation and employment and transportation.
WELCOME TO THE OFFICIAL WEBSITE OF SWNA
Thank you for visiting the Southwest Neighborhood Assembly's new website.  We are excited to share our work.  We invite you to look around and stay awhile…you'll be glad you did. 
SWNA is an all-volunteer organization and we could not accomplish our goals without the dozens of volunteers. Please explore and check out some new features including profiles of volunteer board members and task force chairs. Working together with dozens of volunteers, SWNA here for you!  
This website was made possible with a grant from Friends of Southwest DC.  https://friendsofswdc.org/
Our Mission:
To improve the quality of life for all residents; to open to every resident the wide cultural horizon of urban living; to help create rich and equal social, educational and economic opportunities for residents of Southwest DC; to assist in providing the opportunity for gainful employment for all; to promote development of the economic and aesthetic potential of Southwest; and preserve its diverse history. This mission shall be pursued without regard to the social, economic and racial barriers that have divided cities in the past.
Support The Southwest Neighborhood Assembly
SWNA is an all-volunteer organization and we could not accomplish our goals without the generosity of donors, Your contributions help us cover administrative functions such as website maintenance, communication systems, office supplies and more. If you need more information, please contact [email protected].
The Assembly supports multiple task forces that are designed to improve the quality of life for Southwest DC residents.
Workforce Development & Adult Education
SWNA at Work for Southwest DC
Founded in 1964, the Southwest Neighborhood Assembly (the Assembly) is the local civic organization in Near Southwest Washington, DC (zip code 20024). Governed by by-laws and an elected board, its mission is to improve the quality of life for its more than 12,000 residents.
The Assembly consists of The Southwester, a monthly news publications, and issue focused task forces (Education & Scholarship, Emergency Preparedness, Parks & Open Space, SW Heritage (History), Technology, Transportation, Waterfront Planning, Workforce Education & Adult Education and Youth Activities. Board members serve for two years. Task Force Chairpersons are appointed by and serve at the pleasure of its members with board approval.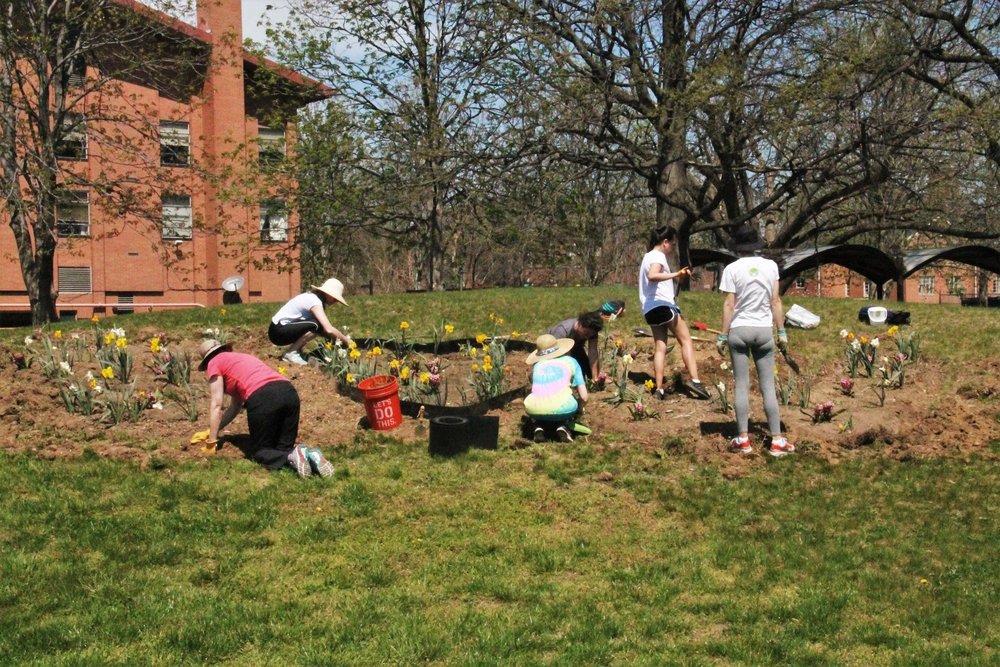 SWNA's SW Strong Co-Chair Ben Curran Honored
D.C. MAYOR HONORS HOMETOWN HEROES
Serve DC announces honorees of Mayor Bowser's 2020 Spirit of Service Awards
SWNA's SW Strong Co-Chair Ben Curran Honored
Washington D.C. — Mayor Muriel Bowser and Serve DC congratulate eight honorees for their dedication to service in the District of Columbia. Serve DC received over 170 nominations for the seven DC Spirit of Service award categories. Considering criteria included years of service, leadership, and character.
Serve DC Chief Service Officer, Ayris T. Scales says, "This year, more than ever, our Spirit of Service awards and the contributions of all our honorees means so much to our city. We were amazed by the record number of nominations we received, all of which stand to demonstrate the importance and the value of utilizing collective approaches to address social challenges. I applaud all of this year's winners for their demonstrated commitment to service."
Mayor Bowser's 2020 Spirit of Service Awards celebrates Serve DC's rich legacy of connecting people to purpose through service and dedication to community. The awards ceremony underscores our deep commitment to curating and connecting those who seek to do good within our respective and communities.
Mayor Bowser emphasized, "By highlighting and nominating the best of the best among local residents, community-based organizations, and multi-sector partners, we're celebrating those who "Do Good" in DC. This year's honorees showcase the real value and impact of how civic engagement can create a more equitable, resilient and vibrant city especially in these unparalleled times."
The 2020 honorees are:
Jessica Brown, Ward 4, College Gurl — Mayor Bowser's DC Hope Award
After School All Stars —The Commission's Award for National Service
Alexandra Diaz, Ward 3 —Ready, Set, Serve: Youth Emergency Preparedness Award
Ben Curran, Ward 6 —Ready, Set, Serve: Adult Emergency Preparedness Award
DC Public Education Fund —The Donor Difference Award
Project Give Back —The Organization Community Impact Award
Salim Adofo, Ward 8 — The Individual Community Impact Award
Washington Area Community Investment Fund —Public-Private Partnership: Achievement in Collaboration Award
The honorees will be formally recognized by the Mayor and Serve DC during a virtual Red Carpet Event on March 18, 2021.
To learn more about Mayor Bowser's 2020 Spirit of Service Awards and each of the award categories, please visit dcspiritofserviceawards.com